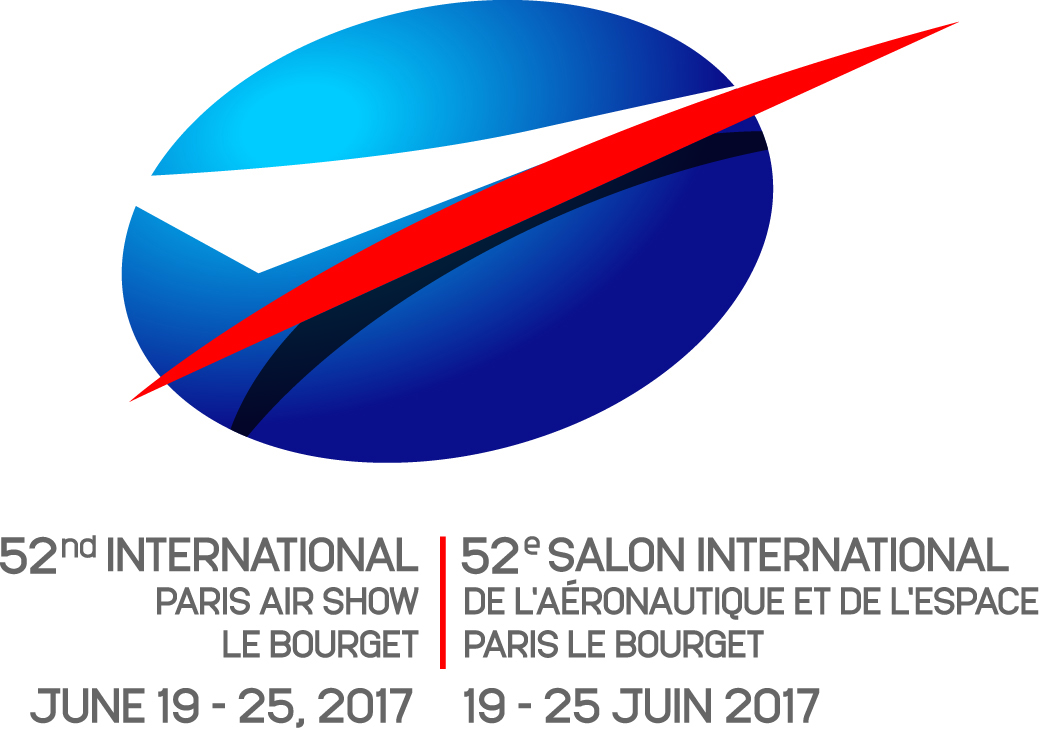 The 52nd International Paris Air Show will take place at the Le Bourget Parc des Expositions from 19 to 25 June 2017. Once again, the biggest European event in this sector will bring together all the players in this global industry around the latest technological innovations. The first four days of the Show will be reserved for trade visitors, followed by three days open to the general public. The German Aerospace Center will present itself as a part of the German Aerospace industry at its joint stand in Hall 2C.
Die DLR-Vorstandsvorsitzende Prof. Ehrenfreund begrüßt die französische Forschungsministerin Vidal am DLR-Stand. DLR Chair Professor Ehrenfreund welcomes the French minister for reserach, Vidal, to the DLR stand.
Wolfgang Scheremet, Abteilungsleiter für Industriepolitik im Bundesministerium für Wirtschaft und Energie, begutachtet das deutsche Laser Communication Terminal. Wolfgang Scheremet, Federal Ministry of Economics and Energy´s head of department for industry policy, examines the German Laser Communication department.
DLR-Luftfahrtvorstand Prof. Henke und Daniel Moczdlower, Vizepräsident für Technologieentwicklung beim brasilianischen Flugzeughersteller Embraer, präsentieren den Kooperationsvertrag zwischen beiden Häusern. DLR Board Member Professor Henke and Daniel Moczdlower, Vice President Technology Development at the Brazilian Embraer cooperation, present a cooperation agreement.